Hi everyone
I am new to this forum.
Have been a musician for more than 30 years. I am from Europe, Switzerland.
Just "purchased" the new Kurzweil PC4 but gave it back to my local dealer the same day I got it - was so disappointed. That's why I decided to post my short experience here on this forum.
Many thanks
Peter
For my dissapointments with the PC4 please go here: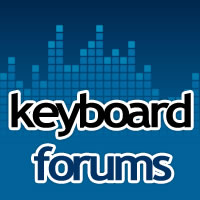 Hi Folks! Nice to meet you all. I recently bought a Kurzweil PC4 which is a beautiful piece of kit! (apparently the Forte uses similar tech so this would apply to that also). I have a K2600 with the "Best of V.A.S.T." sounds upgrade - which is a beautiful piece of kit for a couple of sounds...

www.keyboardforums.com
Last edited: