In another thread, I'm discussing replacing the stand I bought together with my Roland FA-08 :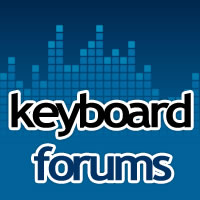 I bought a Innox KB Fold stand for my Roland FA-08. Suppose I want to add a 61 key keyboard later on to my setup, what would be the best way to do it ? Are there any extensions available for the stand I bought ? Given the design of the stand, I could always buy a second one later and just...

www.keyboardforums.com
Since I can still return the stand at no cost, it might be wiser to invest in a stand that can take 2 keyboards, should I decide to purchase a second keyboard later on.
But, in that same capacity, I'm also already thinking about what kind of keyboard I would add to the 'equation'.
My Roland FA-08 has 88 keys, so obviously, the second one wouldn't need to have that many keys, and I believe a 61 key board would be perfect.
Do I stay with Roland, or maybe it's wiser to get another brand in order to experience some different sounds.
I took the liberty of comparing a few keyboards, not too expensive, and ended up comparing two, the Korg Kross 2 and the Roland Juno DS61, both costing the same.
The Juno, of course, is very similar to my FA-08, so the Kross 2 might be a better option.
As far as the choice for a DAW is concerned, I've decided to go with Logic Pro X, since it's essentially Garageband on steroids, which works really really well for me. But can I hook up two different keyboards to one DAW, to different channels ? Any links where I can find some information ?