Hello All,
Just wanted to make mention of the new addition to the Montage line(though from what I've read,the MODX was intended to be the replacement for the MOXF line.)
Since no one else here has brought up this topic,I'd have to assume that no members here have gotten wind of this news yet??Rather odd though,since the product announcement occurred Sept.14.)
The news of this launch has gone viral at this point and even retailers such as GuitarCenter and Musiciansfriend,already have it in stock(I briefly demo'd the 88-key version at my local GuitarCenter,as I was selling off my 4 month old PSR-S670,to finance my pre-ordered MODX7 from AmericanMusicalSupply via their 12 Pay Plan.)
Have I gone totally mad,to sell my 4 month old PSR for a MODX7?Well...perhaps...but when you discover what the MODX series is all about,you'll understand.
While the MODX is a scaled down version of the Montage,it is a budget version of a flagship model(unlike any keyboard that ever preceded it)...this is due to the fact that the MODX actually has 100% of all the WAV ROM and power of the FM-X synth engine(including the Montage's 7" color touchscreen!!)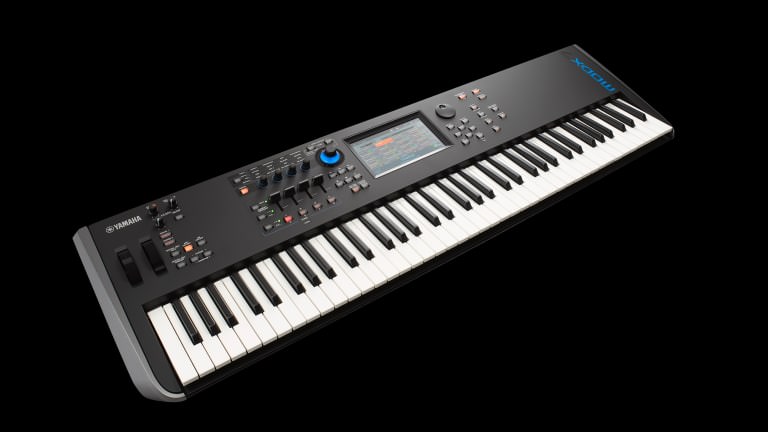 The main differences from the Montage,is that the MODX has about half of the physical controls,half the polyphony in the FM-X synth,a plastic chassis,slightly different action on the semi-weighted key-beds of the 61/76 models,no PAC circuit,12 parts in the dual insert effects section(rather than 16) and less audio routing options.
Identical to the PSR-series,the MODX is equipped with only an onboard 16 track performance sequencer(however...multi-track song recording is possible via the included Cubase AI.)This means that you can lay down midi data for each track,via the program preset of your choice and during playback of said tracks,your program preset selections will be recorded as audio,back into Cubase.
Although this is an acceptable option(in my opinion)...to create songs,I would prefer(in a future OS update)..that the MODX be imbued with an onboard song sequencer(which is only fair,since the MODX series was designed to replace the MOXF series.)
I never paid the Montage much attention(mainly due to it's inflated price-tag)...but as I researched the MODX more and more and in greater detail,I was thoroughly amazed how inspiring and thrilling the AWM2 sample engine really is,as well as how deep,warm and versatile,the FM-X engine is!!
The MODX is undoubtedly(in my view),the most exciting and value priced synth ever created!
https://www.youtube.com/watch?time_continue=4&v=xjzwYd0MlvI
https://www.youtube.com/watch?v=1QtgGyZ7mZw&t=63s
https://www.youtube.com/watch?v=IVmZf2M9cBM&t=2s
https://www.youtube.com/watch?v=DVdUxCSXSWk&t=451s