I have an old MIDI keyboard made by Creative. It doesn't have anything other than a "Creative" sticker on the back. There are no model numbers that I can see, so I can't find anything on google.
It's a really basic controler. It has 49 keys and nothing else. No knobs, sliders or buttons. On the left side of the keyboard there are 3 ports: MPC, MIDI OUT and JOYSTICK.
MPC looks like the top left in this image, MIDI OUT is regular MIDI and JOYSTICK is bottom left: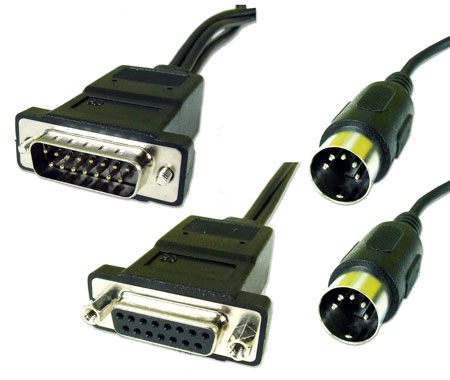 From what I've been able to find out, these ports were made for older soundcards and computers that had these older connections built in. I assume the keyboard also got power this way, so does anybody know how I would power it now? There is no regular power connector and the keyboard doesn't take batteries.
The keyboard looks like this except the black part at the top is only about 1 inch wide as it has no knobs. I can take pictures if anybody thinks it will help, but there's not a lot to it.