I'd like to rekindle an old flame of mine, namely music. A long, long time ago, I went to the local music academy (Belgium) for four years, and learned how to play the piano.
Used to own an acoustic Yamaha piano, and two synths, a Yamaha DX21 and a Yamaha V50 (told you it was a long time ago
). However, for some reason, at one point in time, I lost interest in playing music and ended up selling everything.
I used to play everything, from classic on the piano, to Hammond organ style pieces and more modern music on the synths. I'm 48 years old now, and I recently stumbled upon some footage of people playing keyboards while I was watching some youtube over the past few weeks. And it brought everything back.
So I've decided to buy a new keyboard and see how rusty I really have become
I've been looking at some models from Yamaha and Casio, and because I don't want to spend too much money straight away, I've more or less narrowed it down to two affordable models.
One is the Casio WK-7600 :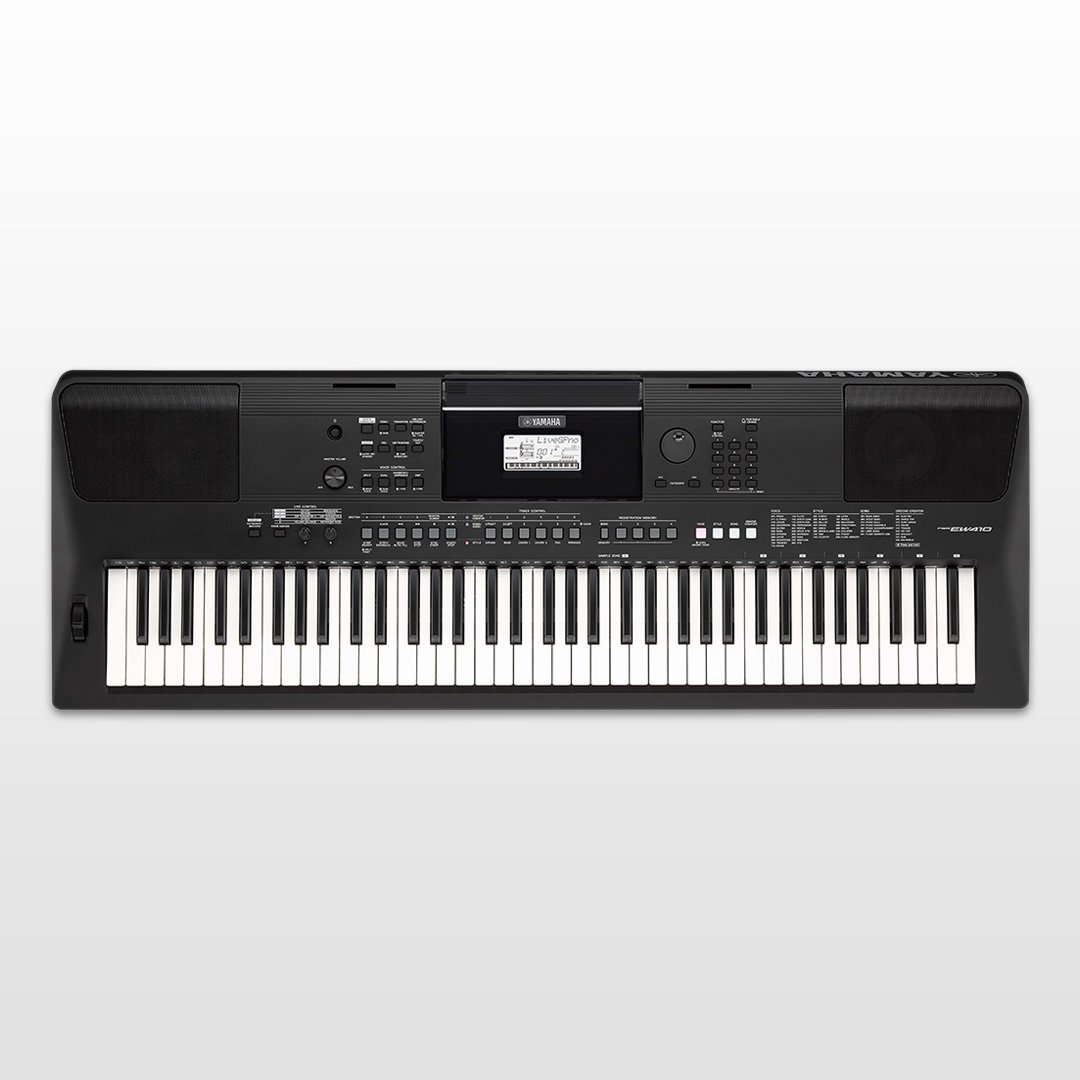 PSR-EW410 is an ideal 76-note keyboard for performing various styles of music, from the latest hits to vinyl favorites, featuring a high-res piano sample, powerful on-board speakers and easy-to-use professional features like assignable Live Control knobs, Quick Sampling, Groove Creator, USB...
europe.yamaha.com
They're both the so-called flagship models in the 'portable keyboard' range, so they should be equally matched. Plus they both feature 76 keys, which is what I prefer over a 61 key model.
I've always used Yamaha and been very happy with every instrument I've owned. However, I've heard, read and watched some very positive comments on the Casio WK-7600 (like the organ registers). But I'm drawn to the Yamaha as well, probably because there's this little voice in my head that my much loved brand might just offer the better quality.
On the other hand, some reviews state that Casio offers the same quality as Yamaha, but at a lower price point. One negative about the WK-7600 is that some people have had issues with loud key clunking, while others didn't have the problem.
And of course, the Yamaha came out last year, while the Casio has been around since 2014,s so there might be an update in the works for the WK-7600. Last but not least, it seems there's a larger community offering better advice and support on the Yamaha side. True or not ?
Also, I would like to be able to throw my iPad Pro into the equation and use Garageband (I also have a Macbook Pro but I'd prefer using the iPad as it's even more portable).
In short, any advice ?
Last edited: